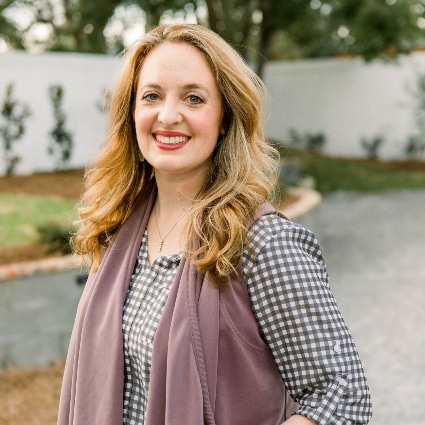 Kaitlin Echols, who is from Pensacola, attended Pensacola Junior College on a volleyball scholarship where she received her Associate of Arts degree. She transferred to the University of West Florida and graduated in 2009, receiving a Bachelor of Science in Exercise Science 
After a brief stint as a volleyball coach and interning as a group fitness Instructor, Kaitlin found herself in the customer service industry working at a resort on Pensacola Beach. In 2013, she began working at the Andrews Institute in the Physical Therapy department as an office coordinator and was there for 8 years. Kaitlin joined the Gulf Coast Property Management team in September of 2021 as Leasing Manager. She looks forward to continuing to build relationships with the homeowners while applying her customer service experience to the rental process for our future tenants. 
A newlywed, Kaitlin met her husband Bobby, who is also a Pensacola native, in September of 2017 and they got married in November of 2020 (yes, during a pandemic!). Kaitlin enjoys spending time with family and friends, has discovered a new passion for attending and watching sporting events, and at the top of her list would be frequent trips to Disney World!
Get a Free Evaluation
of Your Property
Get a Free Evaluation of Your Property